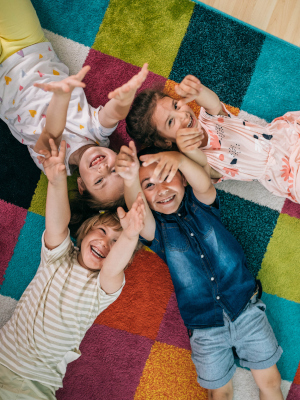 Drop-in childcare services come with several benefits that meet the demands of families while providing flexibility and convenience that conventional childcare models might not. At KidSpot, our services offer a safe and fun alternative when you need it the most.
The following are some significant benefits of drop-in childcare:
Flexibility- Flexibility is one of the most essential benefits of drop-in childcare. Traditional daycare can be challenging, especially if you have a fluctuating schedule or erratic work hours. Our services allow you to be flexible in response to varying circumstances.
Convenience- Our drop-in childcare center was created with your needs in mind. We are centrally located, making it simple for you to drop off your kids before you run errands, work out, or do other things.
Cost-Effectiveness- Drop-in childcare is less expensive than typical daycare options because you only pay for the hours you use. This can result in significant financial savings.
Opportunities for Socialization- Children can interact in our facility. This helps them with social skills, cooperation, sharing, and communication, all of which are essential for their development.
Emergency Situations- Because life is unpredictable, there may be times when you urgently require childcare. Our services can be a lifesaver by providing a haven for your kids while you attend to your pressing needs.
No Long-Term Commitments- Drop-in childcare doesn't require long-term commitments, so it's appropriate for families that just need childcare sometimes or who have erratic schedules.
Drop-in childcare is a fantastic solution for today's busy families. We offer services for children from the ages of six months to 12 years. Contact our team to learn more about how we can help you.