Play and socialization are crucial to your child's development. At KidSpot, our children's playplace allows your child to engage in both. Not only that, but we're a drop-in childcare facility, which allows you to take advantage of our services when you need them most. Continue reading to learn more about play and why it's essential for your child.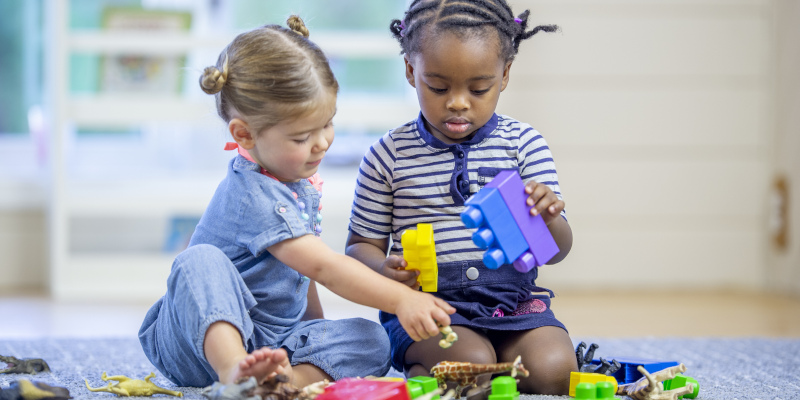 Cognitive Development- When kids play, they keep their minds active, solve tasks, use their imaginations, and learn about the world around them. Through play, kids learn essential skills that will help them be successful their whole lives.
Emotional Growth- Play helps kids understand different emotions by acting them out through toys and with peers. This can give them the empathy needed to develop solid relationships. Our children's playplace has toys that encourage creativity.
Physical Health- Kids need to run, jump, climb, and play sports. These activities help kids build their motor skills, coordination, and flexibility. Regular physical play is also a part of healthy living.
Improved Socialization- Social skills are essential for growth because they teach kids how to get along with others, communicate, and make friends. Our children's playplace provides an excellent environment for your kids to socialize with their peers.
Self-Confidence- Play gives kids a sense of accomplishment and helps them build self-confidence. During play, when they learn new skills, finish jobs, and get positive feedback, it boosts their self-esteem and encourages them to take on new challenges.
Play is vital to growing up and can increase your child's confidence and social skills. Our children's playplace is filled with opportunities for your child to spread their wings, try new activities, and meet new friends. Contact our team today to learn more.