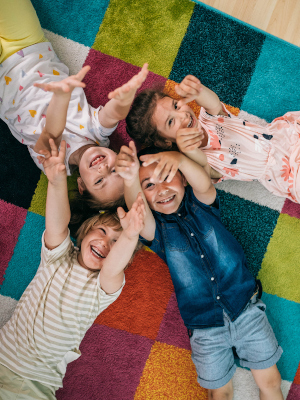 At KidSpot, our goal is to provide childcare that works for both children and their parents. We have been proudly serving families in the Winston-Salem, North Carolina area for over 20 years, and we pride ourselves on the quality of our care. In this article, we will outline our approach to childcare to help you decide if our services are right for you and your child.
Experienced Staff – The first thing we want you to know is that our team members are all current or former educators with extensive experience in childcare. In addition, we have a CPR-trained staffer, a LifeVac, and liability coverage, and you can count on us to protect your child while they are in our care.
Play-Based Programming – Another thing that sets our childcare facility apart is our freeform, play-based approach. Our care center is stocked with plenty of toys and games for your child to play with, but we don't have a schedule of activities the way a traditional daycare might. Instead, we let children make their own fun and form their own friendships, but always keep a close eye on the proceedings to intervene for safety reasons if necessary.
Flexible Hours – Lastly, our childcare center offers flexible hours, and we don't require you to pre-enroll your child in our program. Instead, you can simply drop off your child at any time from 9 am to 10 pm Monday through Saturday, and leave them in our care for up to 4 hours. Whether you have an appointment to go to, an emergency to take care of, or you simply want a date night with your partner, you can count on our team to keep your child safe, healthy, and happy until you come pick them up again.