Our childcare services are a great option when you need a place for your kids to go.
You need your children to be in supervised care for a few hours a week. But you don't necessarily want to deal with the expense or the enrollment process of putting them in daycare. If you're looking for alternative childcare services in the Winston-Salem, North Carolina area that you can use instead of daycare, we want you to try us out at KidSpot.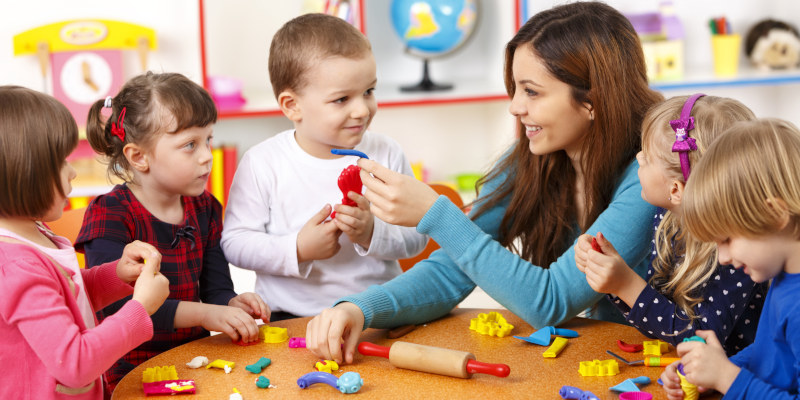 What We Offer
Our childcare services are designed to give you the flexibility you need as a busy parent. Here's how our play center works:
You drop your children off when you need a place for them to go for a few hours.
The time you bring your children to us is extremely flexible – you choose when to drop them off and how long they stay.
You do not need to enroll your children in advance for them to benefit from our childcare services. You can even drop them off last-minute if something comes up and you need childcare for a few hours!
You only pay for the hours of childcare you use. So, if your children are sick or you can't make it to our play center that day, you don't owe us anything.
Why Your Kids Will Love Us
We know how hard it can be to leave your children in the care of someone else. But you can feel good about your decision to use our childcare services, mainly because your children will love spending time with us. Our play center provides plenty of fun, nonstructured activities for all age groups. While we actively supervise the children at our play center, we don't do any structured activities, which gives children the chance to play and explore freely while making friends with the other children.
Our childcare workers all love children, and they're committed to providing your kids with a fun, safe environment at all times. Many of our staff members have years of experience working with children, so they know how to create a fun environment children won't want to leave and will beg to come back to. Ultimately, you can feel confident that when you drop your children off at our play center, they'll have a great time, and you'll be able to check off everything on your to-do list.
We're Excited to Get to Know Your Children
Not every parent has access to consistent daycare services, and when we began our childcare services, we knew there was a gap in childcare access for parents who still needed help semi-regularly but didn't want an ongoing commitment. We provide a fun, safe, and convenient place for children to come, play, and have fun, while you confidently get the things you need to get done finished.
We're excited to get to know your children and for you to learn more about our childcare services. For more information about our play center or to come and take a tour of our facilities, get in touch with us today.
Similar Services We Offer: