Choose our play center instead of hiring a babysitter.
You need a few hours to yourself, either to do some work, spend some time with your spouse, or to relax and enjoy a few hours of silence. Although you usually hire a babysitter for your children when you have things to do, there are several reasons why you should consider our approach to non-traditional babysitting at KidSpot.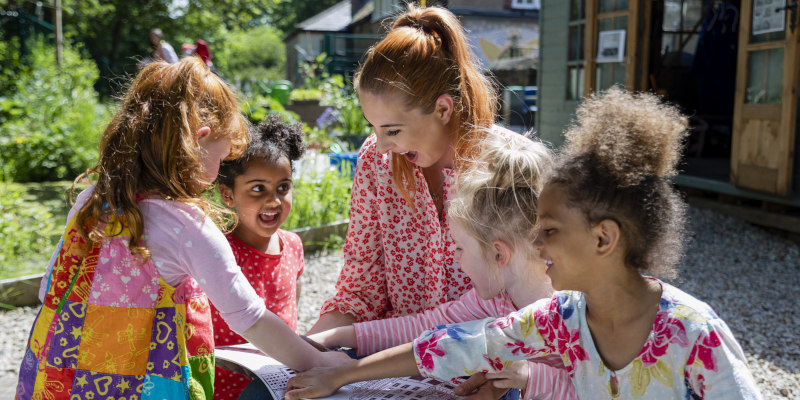 We're a play center in Winston-Salem, North Carolina that parents can use when they need a few child-free hours. We recommend using our non-traditional babysitting approach instead of hiring a babysitter the next time you need someone to watch your children for a few hours for the following reasons:
We have plenty of fun, engaging activities for your children to do while they're with us. This way, your children can have fun, and you don't need to worry about coming home to a mess when you're done.
All of our childcare workers are experienced, friendly, and properly certified. We know how hard it can be to leave your children with someone else, but you can feel confident, knowing they will receive exceptional care at our play center.
Hiring a babysitter, even for just a few hours, can quickly add up. Our play center charges cost-effective rates, so you don't have to pay a fortune when you need a few hours to yourself.
We're excited for you to try out our approach to non-traditional babysitting. For more information about why you should drop your kids off at our play center instead of hiring a babysitter, reach out to us today.
FAQs About Non-Traditional Babysitting
When you need an alternative to daycare, we are more than happy to be the solution. Our team members have been working with kids for many years, so we are familiar with families' needs and what kids need while their parents are away. Still, we recognize that letting someone else watch your kids can make you feel a bit nervous, so we have answered some frequently asked questions about non-traditional babysitting below.
What advantages do your childcare services have over traditional babysitting?
Trying to find a babysitter whenever you need time away from your kids can be really challenging. Your go-to person will not always be available, and neither will your backup, if you have one. We are always available Monday through Saturday for most of the day, so you don't have to worry about availability. We also have plenty of nonstructured activities for kids to enjoy and affordable pricing.
How much does it cost?
Currently, we have all our pricing listed here. If you have any other questions about our rates or registration fee, please don't hesitate to contact our team.
What certifications or other qualifications does your staff have?
We have one staff member who is CPR certified. Most of our staff members are also former teachers or employees of the WSFC school system, and we have decades of combined experience working with kids.
Which ages do you take?
We offer non-traditional babysitting for kids ages as young as six months and as old as 12 years. We have toys and activities for a wide range of ages, so your children can enjoy themselves and make friends here no matter their age.