Bring your kids to our play center for supervised fun and activity.
Sometimes, you need someone else to watch your kids, so you can get some work done, run an errand, go out for the evening, or go to an appointment. Although you can find a babysitter, this can be expensive and, when all is said and done, kind of a hassle. If you need a kid-friendly, safe, and fun place for your kids to go for just a few hours, try us out at KidSpot.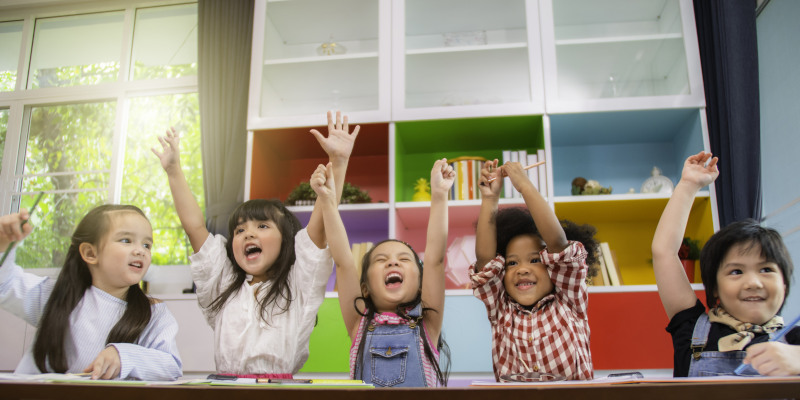 We're a play center located in the Winston-Salem, North Carolina area where kids can spend time in a safe space and have fun while supervised. Although we don't provide structured activities, there are plenty of things for your kids to do while they're with us. This nonstructured approach gives kids an opportunity to play on their own and make friends with the other children who are there.
We understand that in your life, things come up last minute. And when you don't have anywhere for your kids to go, this can create a frustrating problem. Our play center is the answer you've been looking for – simply bring your kids whenever you need, and we'll take great care of them until you come back. You can feel confident that while your kids are at our play center, they'll be having a great time in a supervised, safe environment.
If you're interested in giving our play center a try, drop your kids off the next time you need a few hours to yourself. If you have any questions about our hours, fees, or anything else, contact us today!
FAQs About Our Play Center
At KidSpot, we understand that having a dependable, safe place where you can drop your kids off while you handle other things in life is essential for any parent or caregiver. However, you don't want to send your child just anywhere. We understand that many of the parents and caregivers have questions they want answered before they bring their children to our play center, so we've put together this list of answers to some of the more common ones we get asked.
Do I need to enroll my child at your play center?
We don't require advanced enrollment for our play center, making us a hassle-free alternative to daycare centers.
How does billing work?
We believe that you should only have to pay for the hours of our service that you use, so there's no flat fee with us. Billing begins when you drop your child off at the play center and ends when you pick them up. It's that simple!
What ages are you able to provide for at your play center?
We are happy to invite children between the ages of six months to 12 years old to join us at our play center.
Can my child bring snacks or food?
Absolutely – we encourage you to pack snacks for your child to enjoy while they are with us. We also understand that sometimes life catches you by surprise, so we're also happy to accommodate you if you want to place an order to have food delivered to them at our location through services like DoorDash.
What about games and toys – can my child bring their own?
We keep our play center well stocked with all kinds of fun games and toys for the children who visit us, but you're also welcome to pack a bag with their own toys to bring with them.